WEYERBACHER IS OFFICIALLY EXPANDING!
Hey Weyerbacher fans!  Here is a little tiny sampling of some of what happened today at the groundbreaking…  It includes just a bit of raw footage cut together to give you, our loyal supporters and fans, a feel for the event.  It's nothing professional…  just a flip camera and some scenes.  In the coming days, we will post links to any stories and videos that come about once the reporters have published their stories and Channel 69 has broadcast some video.  Enjoy!
The shovel wielders are:
Dan Weirback, Owner of Weyerbacher Brewing Company, Inc.
Sal Panto, Mayor of Easton, Pennsylvania
Arif Fazil, Principal at D'Huy Engineering, our General Contractor.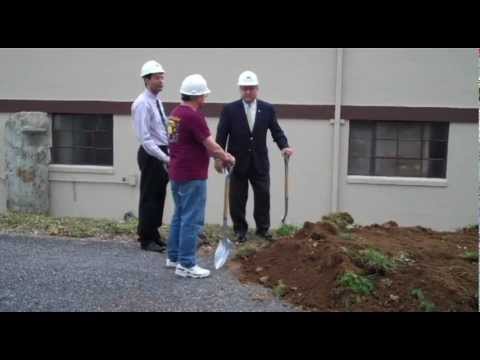 (scroll down for more pictures)